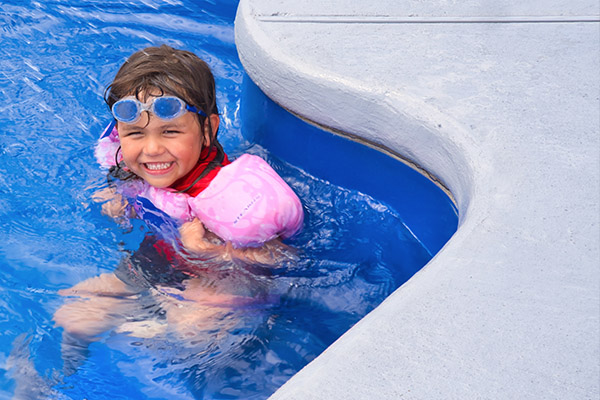 Swimming Pool
Our awesome saltwater pool is called "The Big Texan"... it's the largest fiberglass pool in the world! Lose some hours poolside and enjoy the view of the gulf!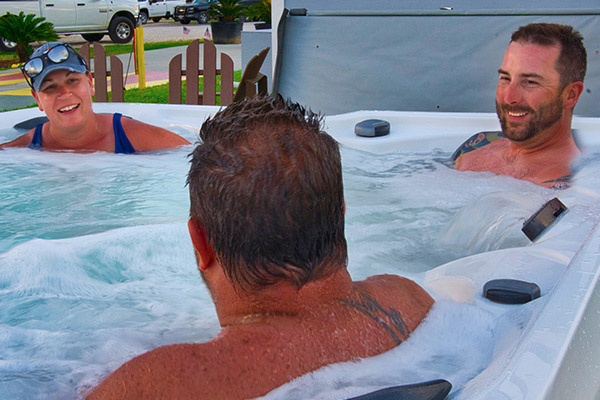 Hot Tub & Sauna
A hot tub with the bubbles on, a cold drink, and good friends at the end of a long day. Does it get much better than that? We don't think so!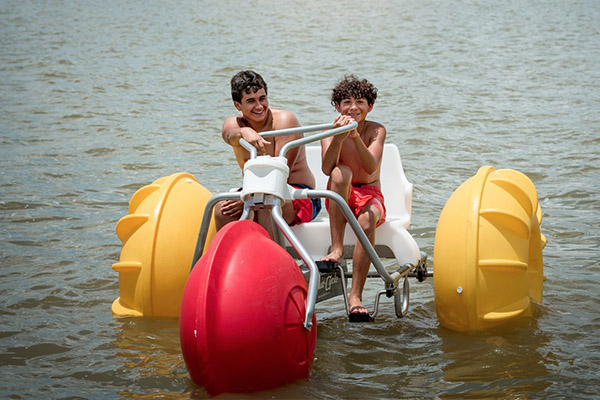 Water Rentals
Looking for a new way to enjoy the bay? Our Aqua Cycles, Kayak, and Tube Rentals are an awesome way to explore the water just off the shore!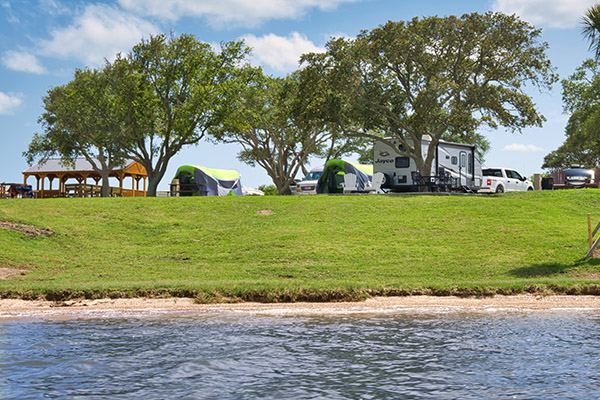 Private Bay Beach
How many times have you gone to a beach and wished you had your own private access? Wish granted! Enjoy our private bay beach access!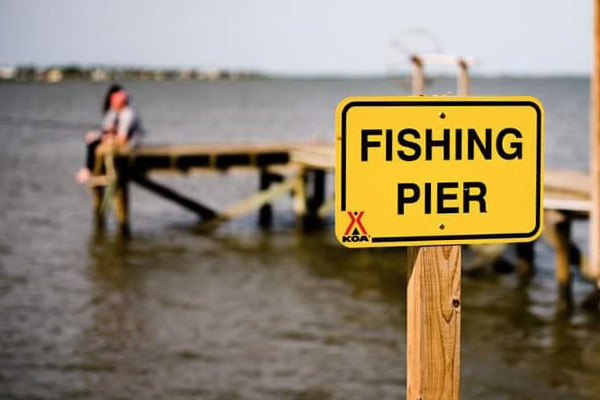 Fishing Pier...and cleaning table
Our famous bay fishing, featuring flounder and redfish, is almost guaranteed to produce the catch of the day. Then you can prepare it at our cleaning table!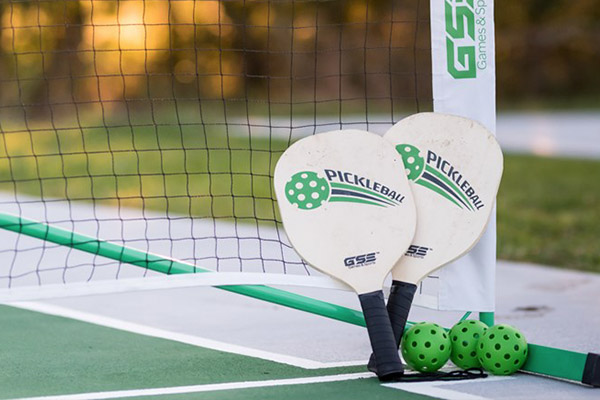 Pickleball Courts
Get your game on at our pickleball courts! Our court allows for both competitive and casual tennis players alike to get their game on and lose an afternoon during play.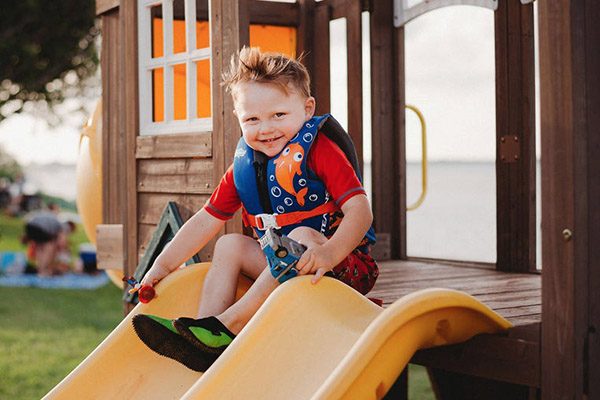 Playground
The playgrounds at our KOA will be a certain hit with the kiddos, as they can climb, explore, swing, and slide to their heart's content with plenty of playmates to share the fun.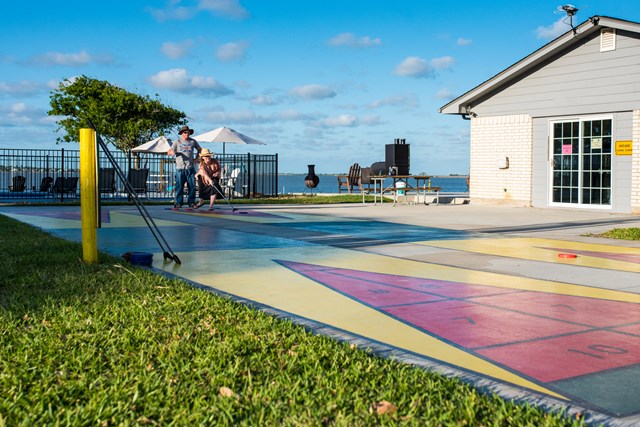 Shuffleboard
Clean, colorful, and well-kept, our shuffleboard courts at Port Lavaca/ Matagorda Bay KOA are ready and waiting for shuffleboard enthusiasts to get started!
Volleyball
Few things say "summer" more than a well-groomed sand volleyball court, a sunny day, and great teamwork. Serve and spike to your heart's content during your stay by the bay!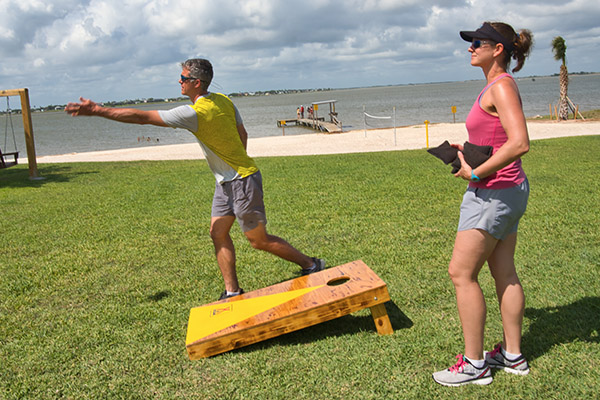 Cornhole
This campground favorite is sure to spark friendly competition and provide plenty of campfire bragging-rights material. Grab a bag and dunk it!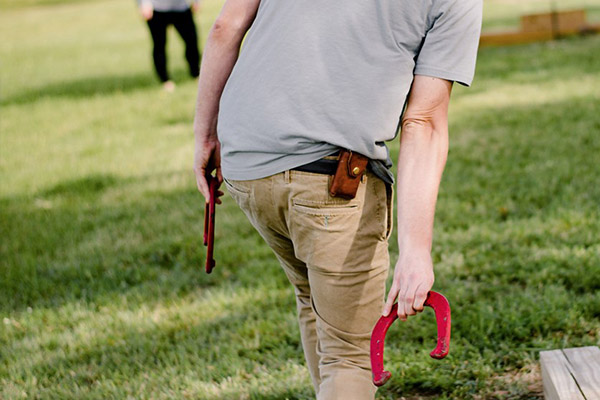 Horseshoes
Toss ringers with friends and family at our horseshoe pits! For relaxed games, tournaments, or team competitions, horseshoes is always great to keep the fun going!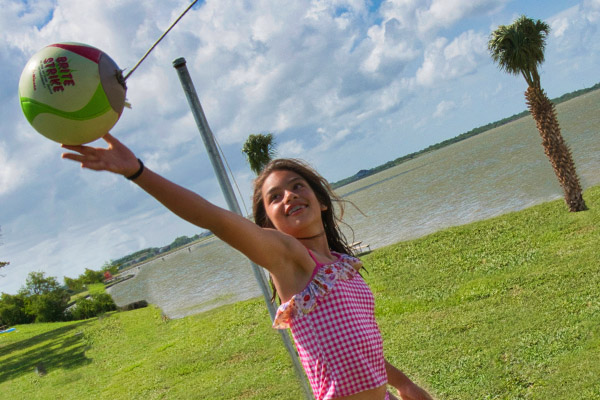 Tetherball
Situated beautifully right by water's edge, our tetherball pole is a great place to enjoy the outdoors with a fun, relaxed game for all ages.